 A
magical experience

await you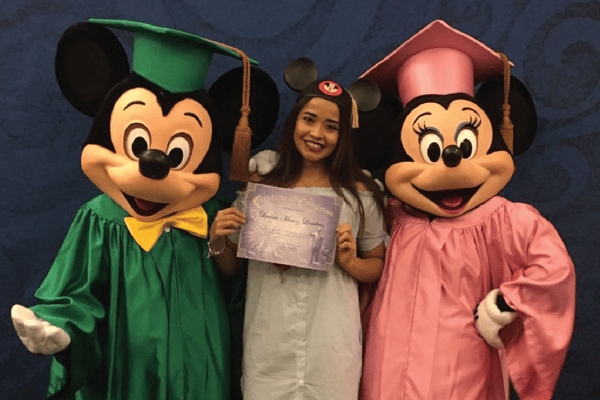 Academic Exchange Program
Through an exchange partnership with U.S. colleges and universities, this program provides students with the opportunity to learn directly from professionals in the industry, while taking academic courses.
Build friendships and create lasting memories as you learn about the different cultures and experiences of co-workers from around the world.
Cultural Exchange Program
The Cultural Exchange Program provides you with the opportunity to spend your school break working at Walt Disney World® Resort.
As part of this program, you'll learn directly from some of the most talented entertainment and guest service professionals in the industry.
You'll also be immersed in different cultures from around the world, connect with industry experts and build lifelong relationships.
Attend the informative session
Virtual session - Academic Exchange Program
June 22nd | 5:00 p.m.